-50%
Electric Hairdryer Brush Multifunctional
100% Secure Payment with Paypal & Shipping within 24 Hours
---
Electric Hairdryer Brush Multifunctional
For more shiny and voluminous hair
The hair dryer brush will totally change your routine. It's an all-in-one solution to save time and make brushing even easier while getting a result like at the hairdresser. We all know how annoying blow-drying is and that's why the hair dryer brush finally exists, so you don't have to spend any more time in front of your mirror !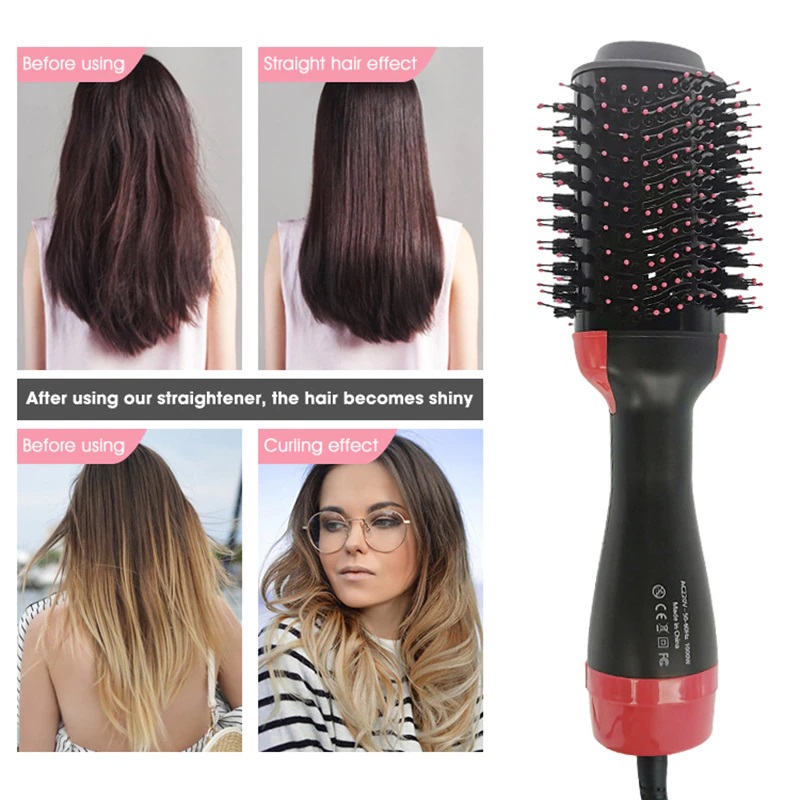 With this blow dryer brush, you can dry your hair while giving it volume. Straight hair or curly hair? Either way, the dryer brush can get your hair done in no time.

Made of high quality ceramic, the hair dryer brush will accompany you for a long time. It is the accessory to have in your bathroom. The advantage of the hair dryer brush is that it can be carried everywhere with you.
Specification :
Power : 1000 W
Voltage : 110/220 V
Frequency : 50-60 Hz
Dimension : 34.6 x 7.58 x 5.53 cm
Length of power cable : 2.0 m
Weight : 680 g
Package includes : 1 x electric hairbrush